So, you have a plan to get your family together for a professional photography session. Whether it's a big crowd of extended family or just your very nearest and dearest – here are a few ideas to fuel your creativity.
Set the mood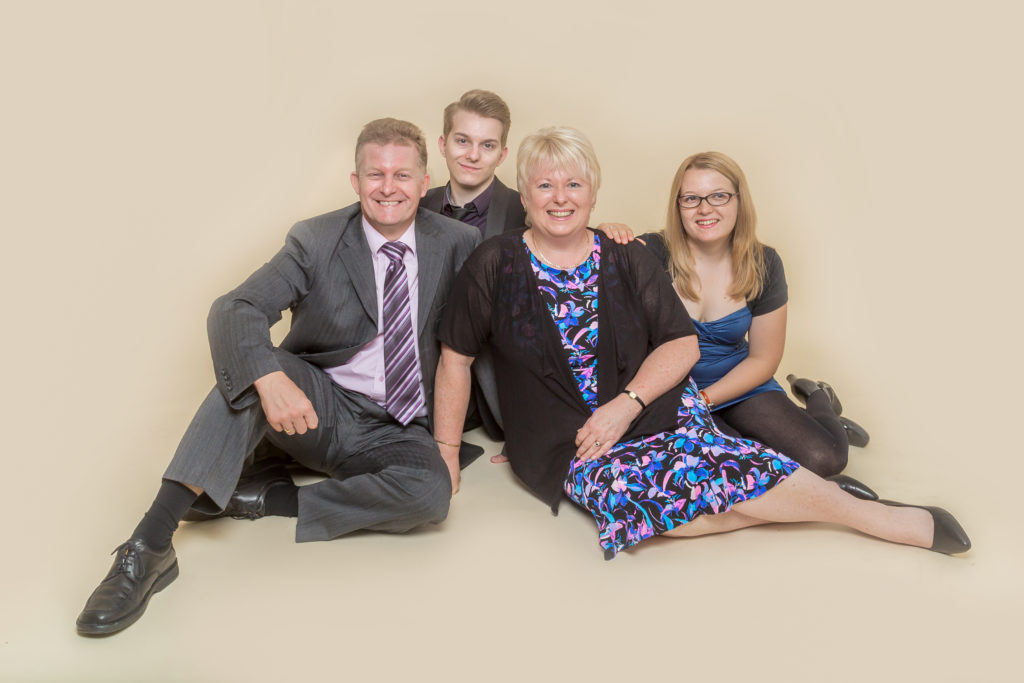 Silly and fun, or characterful and nostalgic? Make your new photos reflect a mood that is suitable for your purposes and your character. You might prefer a set of candid, natural shots captured during a family meal, for example. For this, you wouldn't be posed for the camera.  Soft light and a setting that holds deep meaning for your family will result in photos that are packed full of emotion and memories. Alternatively, bring out the bold colours and big smiles for a more formal, posed group photo that is filled with fun.
Location, location, location
Your venue can make a big statement about your family's style and character. You might choose to venture out of the studio and gather in a favourite place that conjures special memories. I'd certainly recommend an outdoor shoot if you are including young ones in your session. Being outdoors tends to hold their attention for much longer. 
Reflect your unique personality
You can reflect your family's individuality through colours, locations and poses – amongst other things. You might coordinate the colours you wear or bring out the fun with super-hero costumes. Even; ask Dad to look confused whilst your little ones get up to some make-believe mischief!
Make your photos fit for a purpose
Make your photos super-useful for invitations, greetings cards and gifts by using props, decorations, colours and settings to suit a theme. Bring out the Santa hats and baubles for Christmas; or balloons and streamers for milestone birthdays and anniversaries.
Strike a pose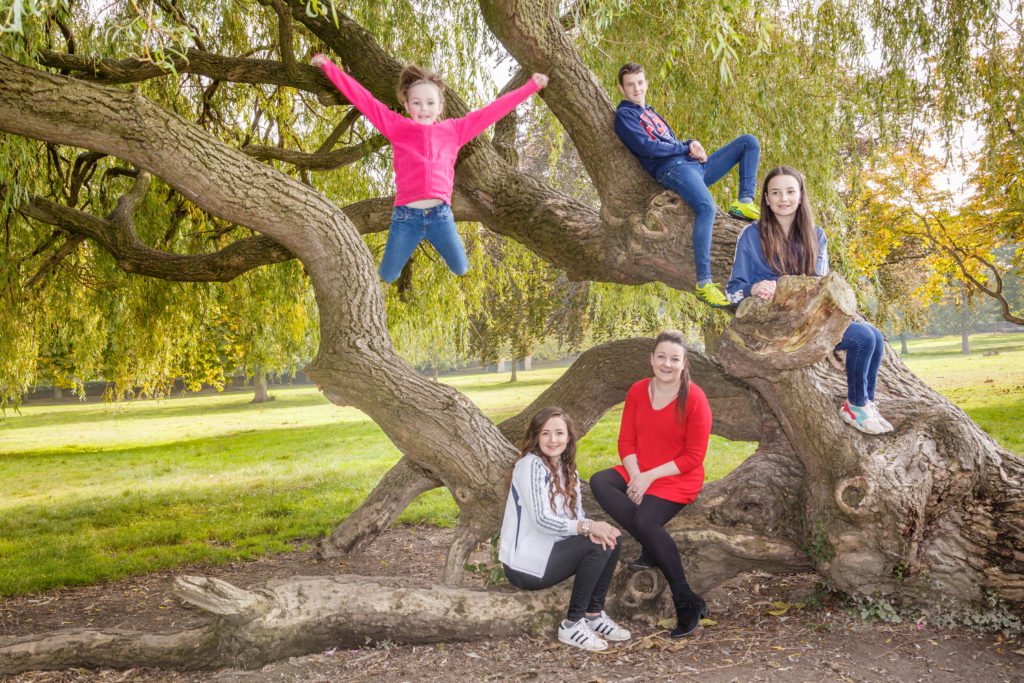 Whether we are in the studio, heading outdoors or gathering in a special place, every location lends itself to a unique composition. In the studio we can capture those timeless group poses, artistic shots or silly fun. In the park, we can leap from branches or perch around the playground. Props can also work wonders to convey a message or strike a chord. Bubbles, big picture frames, cuddly toys, confetti, balloons… The only limit is your imagination! The way you place yourselves into your setting can lend an entirely different tone to your finished album.
Make your family photo session a regular event
You might consider charting your family's journey together by scheduling a regular family photoshoot. I've also seen some superbly quirky examples of photography used to document a family timeline. For example, you might look back at old family albums and pose your adult selves to match a childhood picture. Complete with matching outfits, setting and props!
Feeling inspired?
Contact me to discuss your ideas and to book your family photoshoot.