The snow is gone (for now); the sun is shining, a brisk breeze is whizzing through your hair; the days are stretching out and Mother Nature is painting the landscape with glorious colour. Yes; it feels a lot  like … SPRING! 
I've booked a few Spring themed family photoshoots over the past week and I hope this lovely uplift in the weather will bring more. So; just what is in the recipe for a fabulous Spring-y family photoshoot?
ALL of the colours
Candy pastel shades, blossom pinks and powder blues, bright floral bursts and vibrant greens. The colour palette for spring is good enough to eat!
We can rely on a sequence of beautiful blossom, snowdrops and daffodils followed by bluebells and then vibrant yellow rape seed fields – a colour scheme to suit every taste!
A big spoonful of fun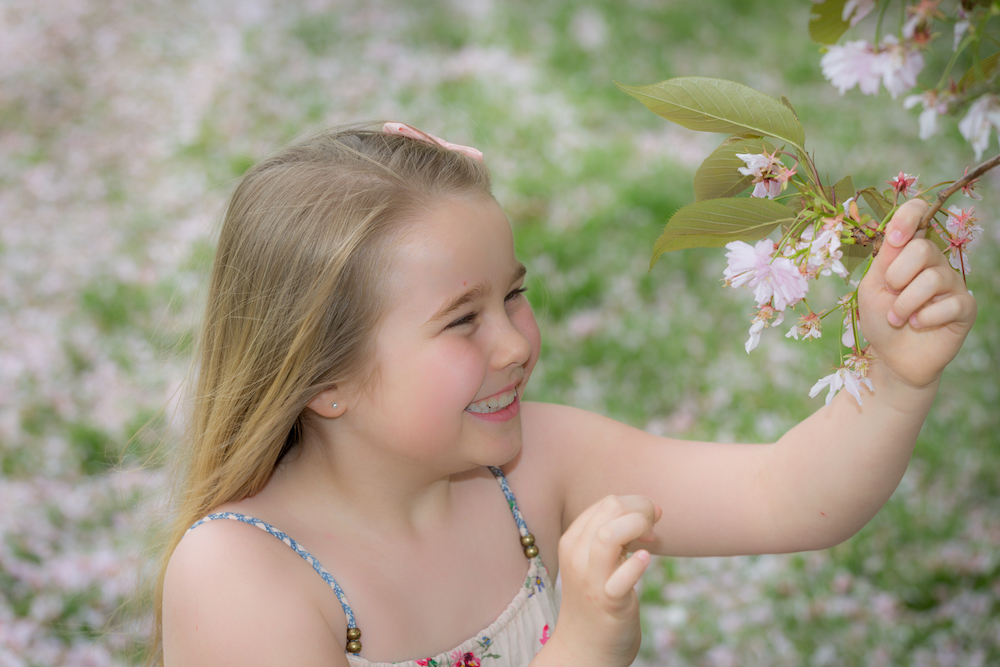 Getting set-up for some genuine fun always makes for the most relaxed, un-staged photos and Lady Luck will almost certainly deliver you some stunning candid shots too. This is also the best way to keep young children happily occupied for the longest time whilst we capture photos.
So, whether we are faking it in my studio with a suitable theme, coloured background screen, clothing and props; or we are playing outdoors – lets have some fun!
I usually start out with a relaxed chat and get to know any little ones in your party. Giving everyone some time to settle into the mood will shake off any awkward expressions.
A breath of fresh air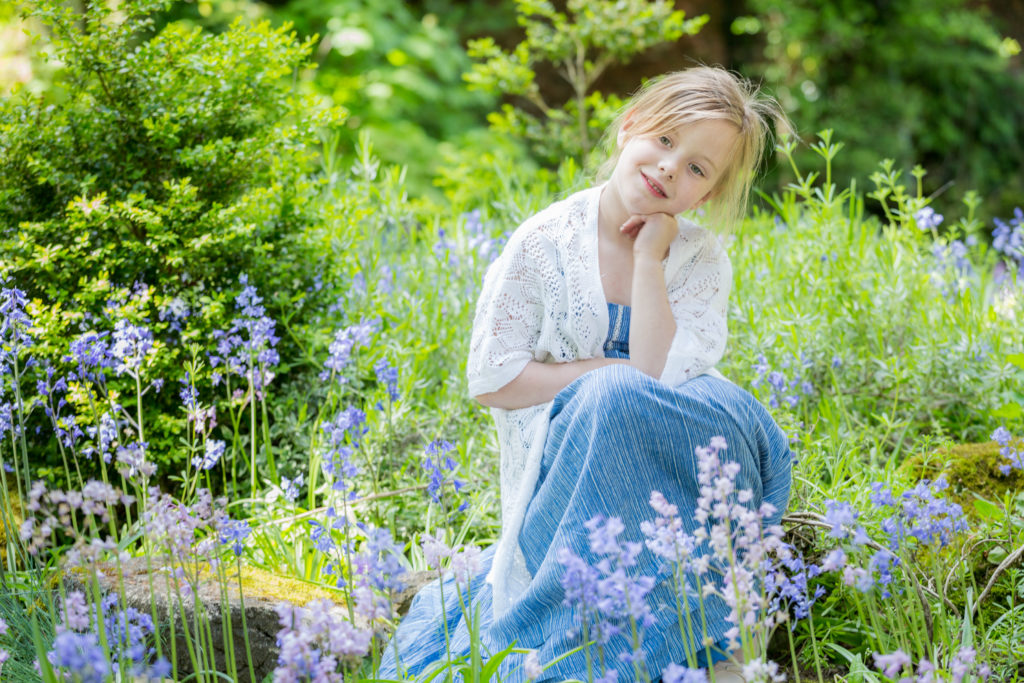 Mingle with blossom and greenery – or have some fun with bats and balls, pets, kites, bubbles, picnics … The list goes on and on. The season is evident in every location – in your garden hunting for Easter goodies or planting some flowers with your little ones; playing games in the park or getting all dressed up to enjoy some tea and cake in an urban setting.
Typically, we head out to a favourite park or familiar setting to create photos packed full of memories, and a relaxed, easy feeling amongst your team whilst I take photos.
A splash from an April shower
Weather can present even more opportunities for fun and a collection of photos that is a bit different. Dig out those wellies to venture out after a storm and jump in muddy puddles – or even pose under your brolly, or dance around in the middle of a downpour!
Whatever the weather, we can plan to capture photos that you'll treasure for a lifetime. What a treat to share with future generations of your family?
Spring in your step? Give me a call!
If you would like to get in on the action and book a portion of my Springtime schedule, give me a call.