Happy couple Colin and Sue Darbyshire were together for 7 years before they married on 30th May 2019. Their venue was the stunning Bagden Hall in Denby Dale; a picturesque Victorian country house overlooking the West Yorkshire dales. Theirs was an intimate ceremony accompanied by around 48 close family and friends who were joined later-on by around sixty evening guests.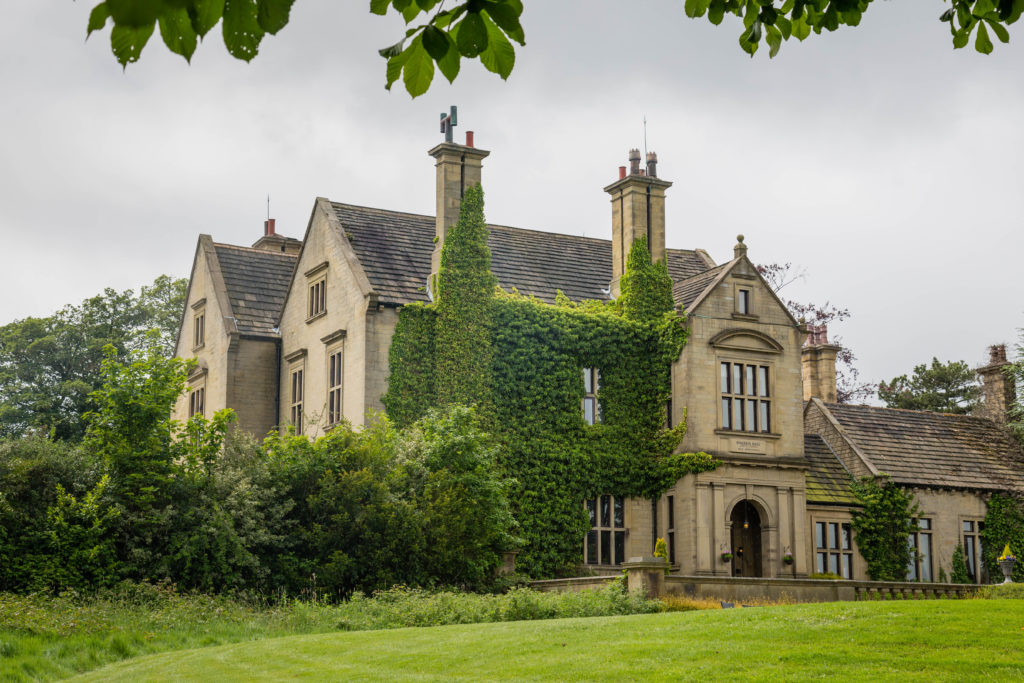 Wedding Preparation
Martin, my second photographer for the day, started-out with the groomsmen. I love taking a 2nd photographer with me as they capture all those candid shots and out-takes that you otherwise might miss. I tend to call upon a select, trusted network of professional West Yorkshire wedding photographers with whom I share a great working relationship.
Martin was left with the boys whilst I headed upstairs to suite 5 to find our Bride. Sue was already in her wedding dress, looking beautiful and sipping some fizz with her daughter Helen and her daughter-in-law Chrys. Despite a few rain showers that morning, the atmosphere was so serene and happy.
Wedding Ceremony
Everything was running on time as guests began to make their way to the ceremony room. Sue's Son Andy had the honour of walking his mum down the aisle.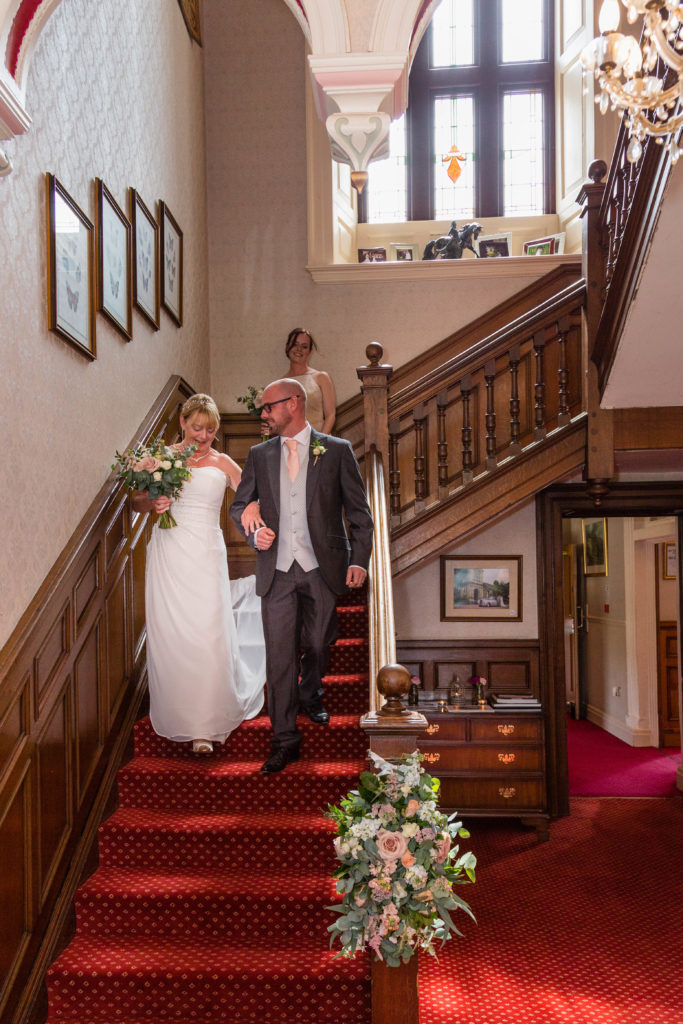 Helen was first to enter the ceremony room whilst Colin waited nervously for his beautiful bride. The rest of the ceremony was filled with lots of laughter, especially when Sue had to force Colin's ring on; it didn't want to fit but she was determined it was going on! After the signing of the register, the room was filled with applause. As the happy couple left the room, even Colin raised a cheer!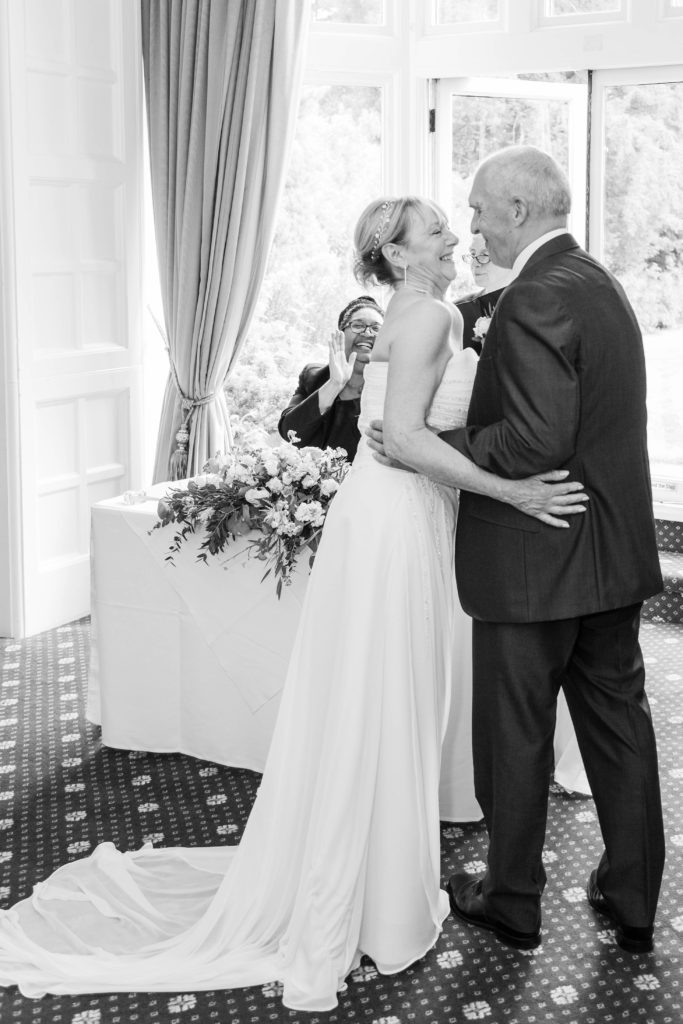 Before heading outside, we took an opportunity to get some candid shots whilst the wedding party enjoyed drinks and canapés.
I love a confetti shot so I always make sure that I have plenty in the car with me. A quick sprint to fetch the goods and we had some fun in the sunshine, capturing some lovely joyous photographs. These shots are always great for catching big smiles and buckets of emotion.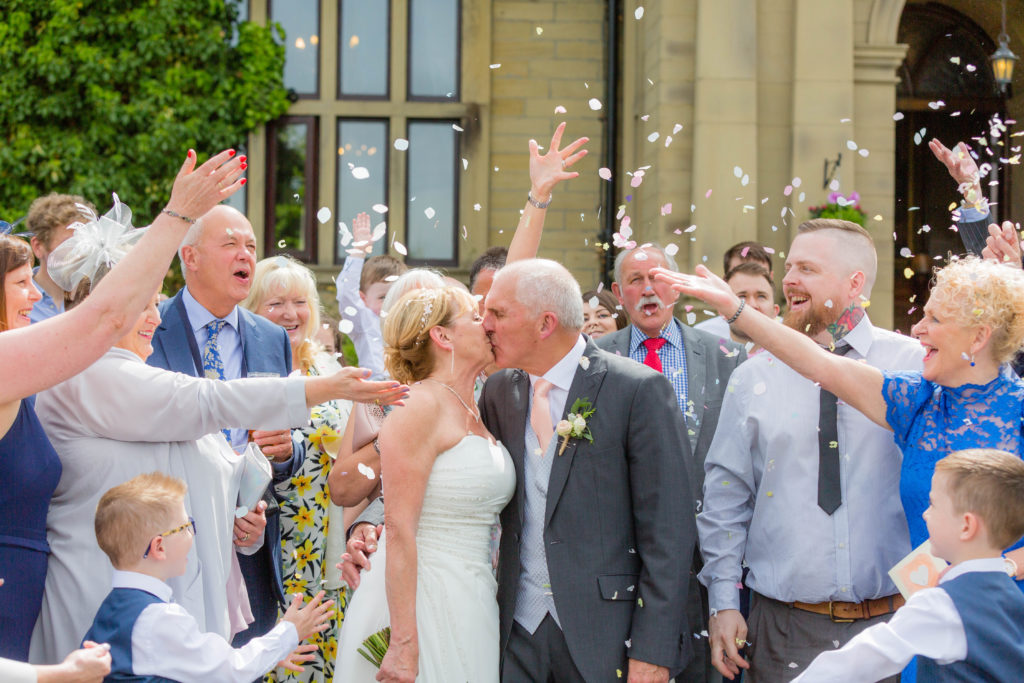 As we worked through the photo list, I saw one that read 'Sue, Colin and our friends from the gym', it just so happens that this is how I know Colin and Sue, …. Surely then, that meant I could be in the photo too, didn't it?? Big laughs ensued when I took everyone by surprise with my photo-bombing effort.
Wedding Breakfast
Sue's daughter, Helen, had made a beautiful wedding cake which was proudly displayed for the wedding breakfast.
It was brought to our attention that Colin's granddaughter was a keen amateur photographer herself. Imagine her delight when we passed her a camera and let her take some photo's during the speeches!
We managed to get lots of lovely photos throughout the day and made the most of the dramatic sky whilst the weather was being kind to us. We even managed to pop out again after the wedding breakfast for some more fun, informal shots.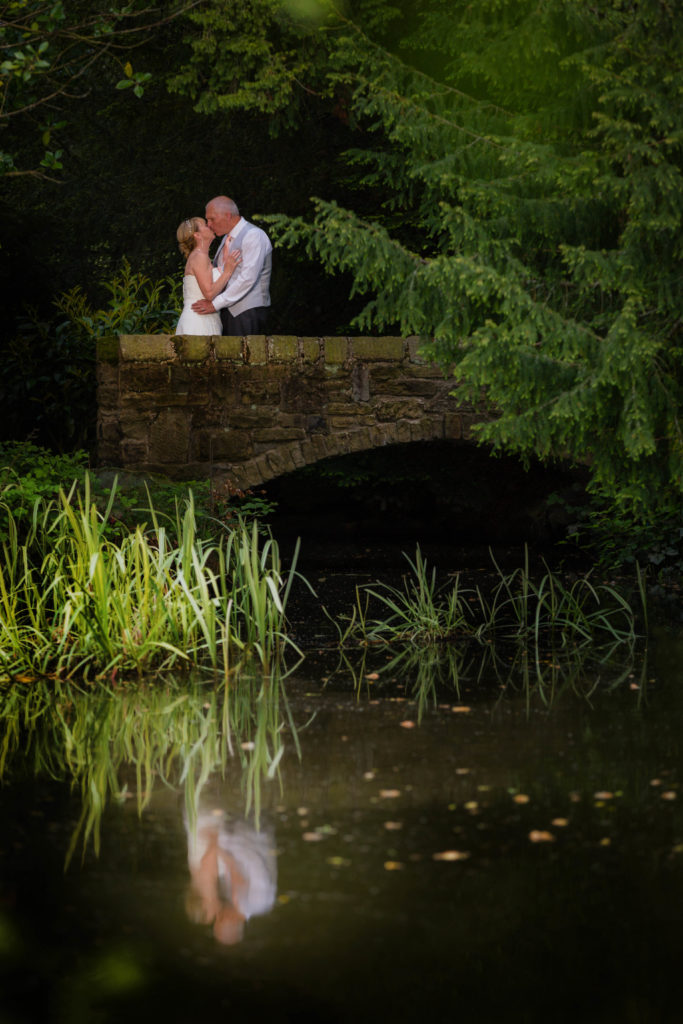 Wedding Reception
As is usually the case, the day went by so quickly and soon the evening guests were arriving to enjoy the Photo Booth and watch Colin and Sue's first dance, which was truly lovely to watch.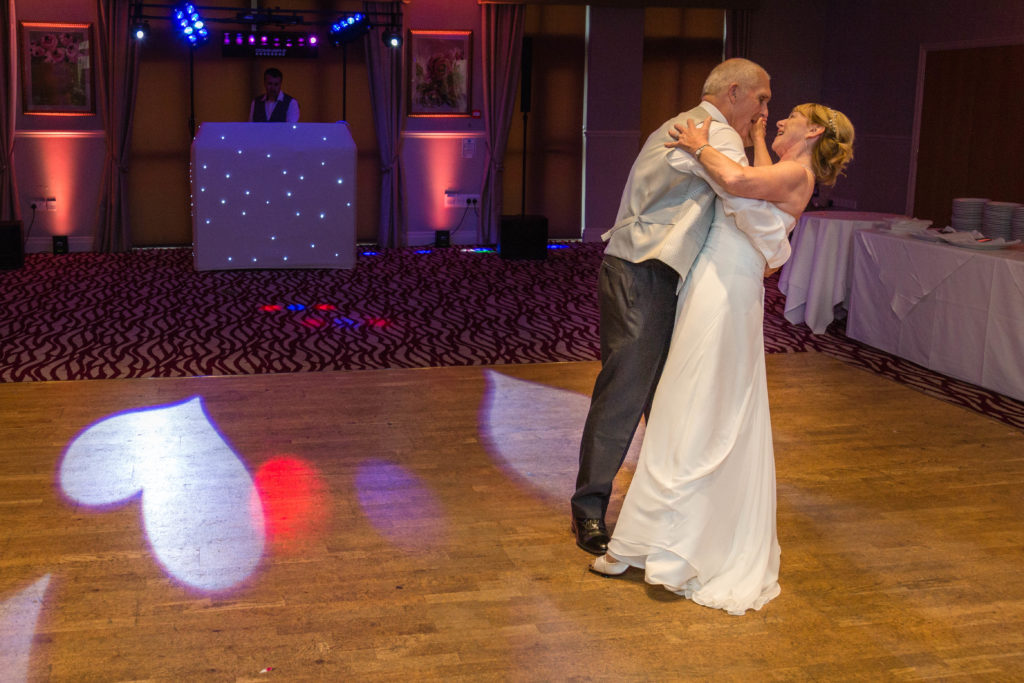 Martin and I were shattered, as we always are; knowing that yet again, we had smashed it! It is always nice to receive a text the day after from your bride and groom, Sue very Kindly sent me this ;
"Sarah; we just wanted to say thank you so much for yesterday, we had an amazing day. You and Martin made us feel so relaxed. We're really looking forward to seeing the photos. Kind regards, Sue & Colin xx"
Details And Links
Venue: Bagden Hall Hotel, Denby Dale, West Yorkshire
Mens Suits : The Groom's Room, Horbury, West Yorkshire
Flowers: Susan Dobson of Yorkshire Flowers, Skipton
Make Up: Chrys Chapman, MUA
Hair: Rachael of Venus Hairdressing, Ossett
More About Wedding With Sugar Photography
Planning your own West Yorkshire wedding? Find out about my wedding packages and prices, or check-out my galleries. Get in touch with me for more information.