Every photo tells a story, and your forthcoming wedding or Valentine's Day are the perfect reasons to get in front of the lens to capture your own love story for prosperity.
If you're looking for a memorable and fun Valentine's Day gift, or a special set of keepsake photos of you and your loved one before you get married, then this blog is just the inspiration you need.
Location, location, location
The location of your shoot will go a long way towards setting the tone and telling your story. Dance in the rain or slouch in the sun, surrounded by springtime blossom. Take a trip to your local park or a favourite place you like to visit for walks with your love; get cosy at home or venture into the big city for a more urban vibe. Even visit my studio and lark about with some props.
Wardrobe!
Will your photos go into an album or photo book? Are they to print on your wedding 'thank you' cards or will they go into frames display at home? If it's the latter, and you want a nice picture for your parents, for example; then you might decide to be formal and smart. If you're putting together an album to take out again and again to remember those romantic early years in your relationship then you might decide to wear your everyday comfy clothes. If your photos are for a special event or unique artistic project then you might even get into fancy dress to create photos that are unique and quirky, dramatic or silly.
Play with colours
Colour can add a striking dimension to your photo album. Clash your outfits with your surroundings, introduce brightly coloured props; or go minimalist with muted shades or a mono edit.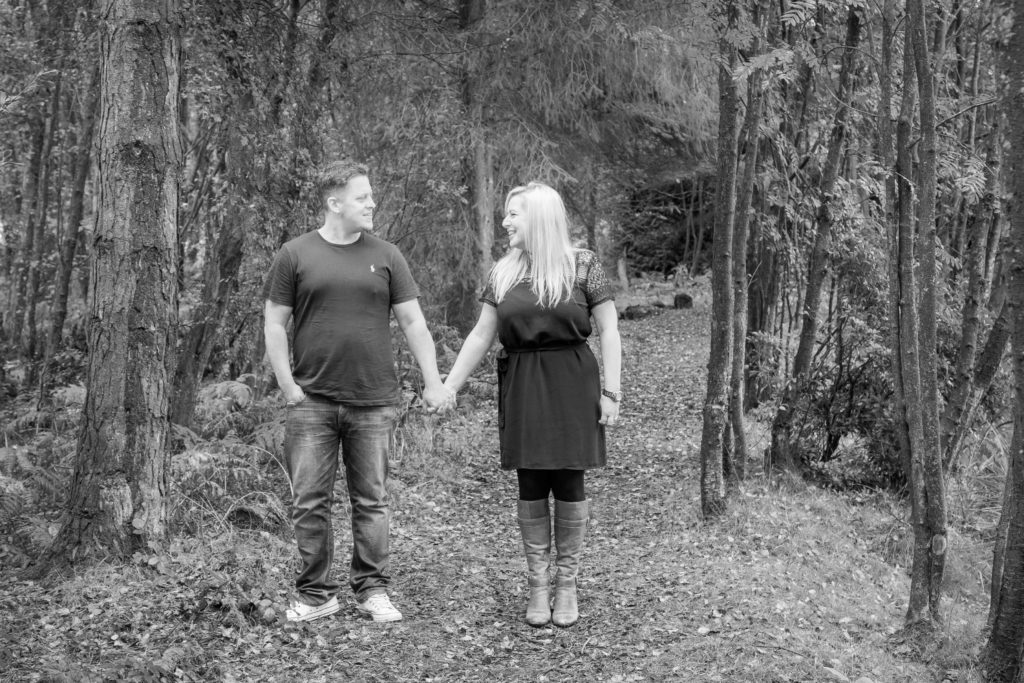 Create an atmosphere
Venture outside during a particularly atmospheric time of the day – or choose a season that is particularly meaningful or dramatic.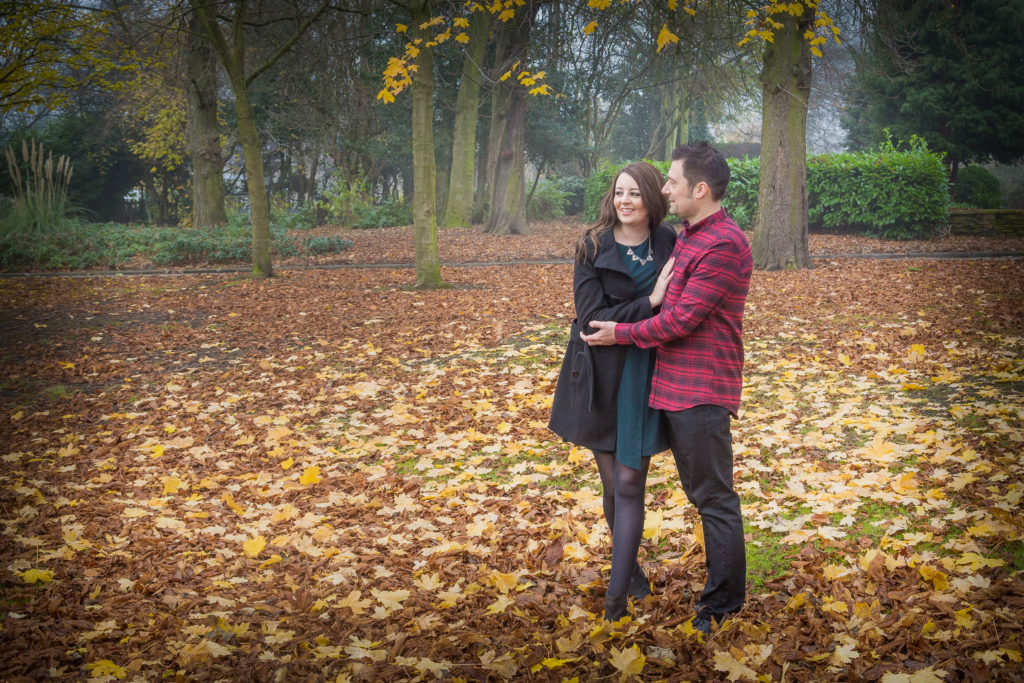 Invite Mother Nature
Who cares if it rains and we want to be outside? Bad weather has produced some of the most dramatic photos I've ever taken.
Strike a pose (or not!)
Pose and smile or let the lens capture those 'secret' candid moments. Perspective, poses and a focus on just hands, eyes or faces can add a great narrative to your love story.
Ready to go?
Contact me to book your romantic photo shoot.